Join archaeologists digging at Epiacum Roman Fort
23rd Sept – 1st Oct 2017  CA9 3BG
Throw down your tablet and pick up your trowel at one of England's best preserved historic landscapes!
EXCAVATIONS NOW FULLY BOOKED!
– PLACES LEFT ON GUIDED TOURS, AND FOR ARMCHAIR ARCHAEOLOGISTS
A 2012 aerial survey showed curious marks on the ground indicating over 3000 years of human habitation. Is the large rectangular shape a Roman parade ground or an early timber fort? Are the hollows and humps a medieval village?
Support our test pit digs and find out!
Although the digs are now closed for 2017, you can join the Friends of Epiacum at any time of the year!
Guided tours on Thursday 28th and Saturday 30th September. 11am and 3pm £5 per person. Click on the date to choose which tour you would like to come on.
Armchair Archaeologists:
For everyone, but especially those who are unable, just too far away or otherwise occupied, you can still join in by subscribing to our Daily Dig In Diary – an email with exclusive video and images of each day's activities and finds for you £15 per subscriber.
As a small not-for-profit organisation all our income, after costs, is spent on conservation and engagement activities that benefit the fabulous landscape heritage here at Epiacum. Any donations you would like to make to support our work will be very gratefully received. Thank you for your kind support.
Dig days: FULLY BOOKED!
For those able to travel here and wanting to get their trowels dirty we have seven days of digging available (23rd, 24th, & 27th – 30th September and 1st October, 9.30am to 5pm) at £30 per day per person, under the expert tuition of Dr Rob Young, formerly of English Heritage and Leicester University.
Family field days: FULLY BOOKED!
23 & 24 Sept – half day sessions available, either AM (10am- 12.30) or PM (14.00 – 16.30), for accompanied 6 – 16 year olds £8 child & £15 adult per half day
Please note:
Epiacum Heritage is a not for profit company and all income supports our conservation and engagement work.
Diggers will need to bring: full waterproofs, sun protection, strong footwear, food and drink.
The excavation site is exposed to all weathers. There is a simple composting toilet and basic shelter available on site in a consolidated bastle house a short walk away.
The excavation site is on a working sheep and cattle farm on a hillside and is the highest stone Roman fort in the Roman province of Britannia (1050ft, or 320m above sea level). As such, you are likely to encounter livestock and a lot of weather, as well as wildlife and a beautiful landscape. Pet dogs are not allowed on the excavations to safeguard the livestock.
The terrain is very rough underfoot and is very boggy in places. There is a steep hill to climb up from the car park. If you think this could present you with difficulties, please contact us before booking to discuss your concerns and ways we may be able to help you.
Other Ways You Can Help:
We know some people just can't afford to help us financially, but that doesn't mean you can't help in other ways:
Please talk to your friends and colleagues who might be interested in joining in
Don't forget to share this event in your favourite facebook and twitter groups
Thank you! Hope you can join us!
Epiacum…
…one of the best preserved forts in the Roman Empire – needs supporters and test pit excavators to examine a puzzling rectangular feature. Could it be the earliest timber fort, a Roman Army parade ground, or perhaps the homestead of Chief Eppius – a Brigante horseman?
The 2012 LIDAR aerial survey for English Heritage identified this feature at the foot of the stone fort's towering ramparts. We need to learn more about it to inform our first ever site research framework.
Epiacum Roman Fort (also known as Whitley Castle) is just one part of an unspoilt historic landscape on a 1000 acre working hill farm in the North Pennines Area of Outstanding Natural Beauty. Close to the town of Alston, Epiacum lies on the Northumberland-Cumbria border, in the South Tyne Valley, in the UK.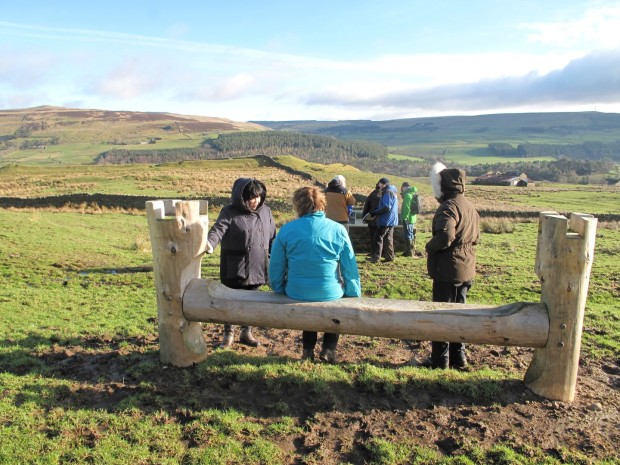 a landscape we've spent 2000 years making…
Likely prehistoric and dark-age remains are evident, alongside the ruins of medieval shielings and several Tudor period bastle houses. Site preservation is often anaerobic, and well preserved Roman leather shoes were scattered from a midden in the 19th century. Some are now in the Great North Museum along with the altar to Apollo found below the bath house. The site overlooks the Kirkhaugh excavations where gold hair tress rings, rivaling the Amesbury Archer's, were found.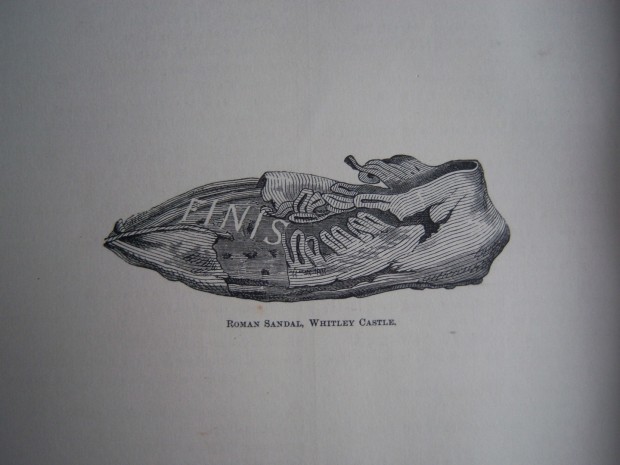 astounding documentary history…
First mentioned in Ptolomy's Geographia, this piece of land was next mentioned in 1222AD in the Anglo-Scottish border debates. A chest of land deeds dating between 1657 and 1868 was secreted in the 19th century farmhouse, and much of the rich heritage remains readable at the surface. The Pennine Way long distance footpath cuts through the farm and skirts along the edge of the site, but few of the walkers realise that they are walking through a Roman vicus.
What We Need …
This is an unusual chance to excavate on such an important site at the start of its archaeological journey. The findings of this excavation will have a huge impact as so little is currently known, but so much is suspected.
Epiacum Heritage Ltd is a small non-profit organisation which was set up by Elaine Edgar, whose husband and son farm the land. She was soon joined by renowned archaeologists and other enthusiasts who are also keen to help everyone discover, share and enjoy the heritage of this remarkable landscape. Early in 2017 Epiacum Heritage Ltd secured a grant from the Heritage Lottery Fund's Resilience Fund to help develop and test ways of becoming a more sustainable operation. This crowdfunding is one way we are trying to move from being 100% volunteer run with only a few hundred pounds annual donations (just enough to cover our insurance), to an organisation who can plan ahead and complete more research in the future.
be in at the start of this story…
There is so much to learn here, and we are right at the start of the story!  Although only one family lives here now, in centuries past this place was frequently home to many more people. The farming, mining and major roads passing through it, all have left their indelible mark.
Because the landscape has never been built on, and the ground is so peaty and wet, we know that there is an excellent chance for preservation of buildings and objects. The LIDAR, magnetometry and other surveys show up many anomalies that archaeologists are excited about, and there are several ruins from medieval times still standing. Only the Roman Fort itself is scheduled, so we may be able to carefully conduct further research on some of these puzzling locations in future seasons, in order to find out how people have lived off this landscape for hundreds of years.
To obtain permission and access funding, Epiacum Heritage Ltd needs to develop a research framework and business plan so that the organisation can become resilient enough to both care for the heritage, and share the experiences with people.
In just one field…
the single field in which we will be digging has ground features which our archaeologists think span from prehistory, through the Roman period to the late medieval. Some of these overlie each other, so we can tell which came later. Some appear to be part of the Roman fort complex, and others associated with the medieval bastle house. Others are reminiscent of known bronze age sites. You can see why we need your help to do more research here!